A1 Roofing Cannock Proper Chimney Flashing Needed To Prevent Against Roof Leaks
A1 Roofing Cannock Chimney flashing is a roofing detail used to seal any possible space between a building's chimney and its roof to prevent water entering the roof. Found between the intersection between a chimney and its roof, the joints are some of a roof's most susceptible parts in Cannock. As the weather changes, the joints also expand and contract in Cannock.
Our Guarantee
---
Free site visit and survey
No hidden costs
British standards compliant
Fully Insured
Clean and efficient
Professional workmanship
Flashing makes sure the intersections are water tight in Cannock and impermeable to rain and makes room for the natural expansion and contraction of the joints. The ceiling and other things in the roof can get damaged by water that will get into the joints if your chimney flashing is not properly fixed in Cannock. Amateur roofers in Cannock can provide you with a shirt term solution which involves the use of tar. This is not a permanent fix and can make the problem worse, so you should take care to call a good and expert roofer.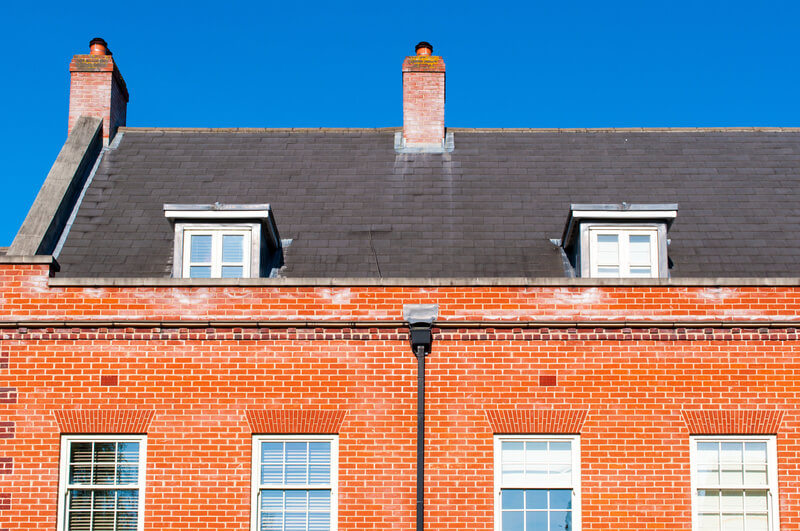 You start to notice brown colouration on the ceiling around the chimney when water starts to leak into it; call A1 Roofing Cannock roofing service provider whenever that happens. A1 Roofing Cannock is known to be one of the best roofing companies in Cannock. A1 Roofing Cannock has grown with over a decade of experience in the field satisfying customers to become one of the market leaders.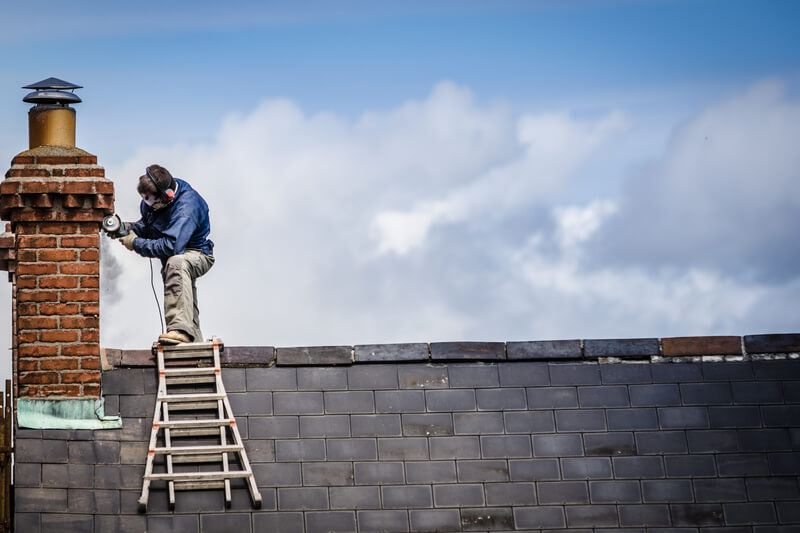 A1 Roofing Cannock put in every possible effort and do all we can to ensure our customers are pleased with our services because with us, they come first. Our team at A1 Roofing Cannock always carry out an investigation whenever a client calls to determine the cause of the roofing leakage. We will give you a quotation for our service, this quotation will include a detailed breakdown of the results of our survey and a breakdown of the proposed course of action. A1 Roofing Cannock roofing experts will arrive our project site to on the work commencement date after we agree on work dates and price.
You can get top quality roofing solutions in Cannock today, you only need to call A1 Roofing Cannock on 01543 732054. For top quality chimney flashing in Cannock that you can trust, call A1 Roofing Cannock's hotline today on 01543 732054.
Do You Need Help ?
Call Us Now On
A1 Roofing Cannock Assurance
Highly Experienced Roofers
A1 Roofing Cannock have built a reputation for delivery high level service for the more than ten years that we have been experts in the roofing industry. A1 Roofing Cannock roofers are specialist who exceed industry standards in the execution of chimney flashing. A1 Roofing Cannock ensure all jobs are done to the A1 Roofing Cannock standard as that is the root of our business.
Safety Is Always A1 Roofing Cannock Priority
We guarantee the safey of your property. Our roofers are mandated to carry out all services keeping safety as a top focus. All our roofers are health and safety certified so you should have no worries about your safety and that of your staff and property when dealing with us at A1 Roofing Cannock
All Types of Roofing Work Undertaken
Do You Need Help ?
Call Us Now On
Best Prices For Quality Services
A1 Roofing Cannock is well aware that with some other roofing contractors the customer can get into a tricky financial situation when an unforeseen incident happens while the chimney flashing is underway, and that is why we have completely insured all our services to absolve our clients of any financial risk. A1 Roofing Cannock continually work to satisfy our clients Of utmost importance to A1 Roofing Cannock is the satisfaction of our clients as we realise that referrals from pleased customers is a strong pillar for us at A1 Roofing Cannock. Having built our reputation on the quality of A1 Roofing Cannock service, we are bound to protect that reputation so you can be sure you will get the best of our services. As a result of deals A1 Roofing Cannock have made with suppliers over our years in the industry, we get the best materials for the best prices and this enables us offer our clients friendly prices as well. As a result A1 Roofing Cannock can redo your chimney flashing at the best of rates. Contact us at A1 Roofing Cannock for whatever chimney need you might have so you can get quality service for best rates.